Featured are links to a great resource of Folklore and Strange Phenomena
If you know of any other good folklore, myth, paranormal sites (any country) please give links in comments box below and I may feature in a subsequent future post.
COMPANY OF THE GREEN MAN
The Company of the Green Man gathers, archives and makes freely available information, images and folklore about the green man in his varied forms and supports current traditions that feature the green man and the Jack-in-the-Green worldwide. We also promote artists and writers who feature the green man in their work and assist where possible the protection and preservation of architectural images of the green man.
http://freespace.virgin.net/polter.geist/greenman.htm
http://thecompanyofthegreenman.wordpress.com/
MYSTERIOUS BRITAIN & IRELAND
http://www.mysteriousbritain.co.uk/
Image - Daniel Parkinson
Mysterious Britain & Ireland is a resource and community website dedicated to mysterious places, legends and folklore of the British and Irish Isles.
DARK DORSET
http://www.darkdorset.co.uk/dark_dorset_blog
Dorset's premier website devoted to local folklore, customs, mysteries and the unexplained.
Based on the publication Dark Dorset: Tales of Mystery, Wonder and Terror by Robert. J. Newland and Mark. J. North.and Dark Dorset Calendar Customs by Robert. J. Newland. This site is anonline compendium of information relating to local folklore and mysteries that can be discovered in the county of Dorset.
WESTCOUNTRY FOLKLORE
A repository of lore from South West England
http://westcountryfolklore.blogspot.com/
http://www.legendarydartmoor.co.uk/
and more ...
http://faeryfolklorist.blogspot.com/
http://www.museumofbritishfolklore.com/index.html
http://englishfolklore.blogspot.com/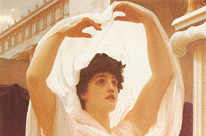 Sacred Texts - the largest freely available archive of online books about religion, mythology, folklore and the esoteric on the Internet.