Carousels, Haunted Houses, Ghost Trains and other strange fairground attractions.
Dingle's Vintage Fairground Exhibition : Carousel image© Kathy Tipping
Norman's Ghost Hole
PARKER'S GHOST ILLUSION SHOW - 1904
JAMES CRICHTON'S BIOSCOPE SHOW - 1902
WILLIAM TAYLOR'S BIOSCOPE SHOW 1910
HANCOCK'S "BIO TABLEAU" VARIETY SHOW - 1890
JACOB STUDT'S BIOSCOPE SHOW Cardiff. Circa 1905
CHARLES THURSTON'S ELECTRIC CINEMA PALACE
JACOB STUDT'S STEAM DRIVEN MOTOR CAR SWITCHBACK- 1906
FRENCH GONDOLA SWITCHBACK - (Circa) 1912
CONTINENTAL CAROUSEL. Paris. Circa 1905.
Orange tagged images from ~ http://www.circus-entertainer.co.uk/heritage.htm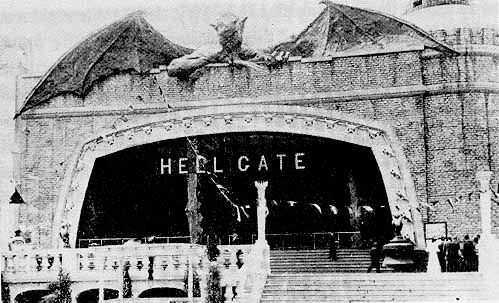 Coney Island Dreamland (pre and post fire)
Tewkesbury model 1911
?
?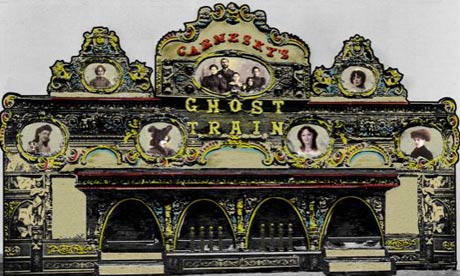 Carnesky's Ghost Train. Blackpool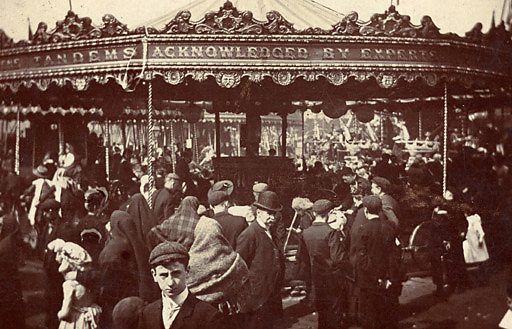 ?
Following images from http://www.sideshowworld.com/
Temple of Death, Britain 1960's
Dracula's Daughter. Britain 1960's
Bride of Frankenstein. Britain 1960's
Pepper's Ghost 1880's
Billy Kaye's Largest Rat Show