Tales from the Crypt:
Five people get lost in a crypt and meet up with a strange crypt keeper who tells them stories of how they died.
Directed by Freddy Francis (1972) based on stories from EC Comics Tales From The Crypt magazine
Full movie uploaded by 180DEADLINE·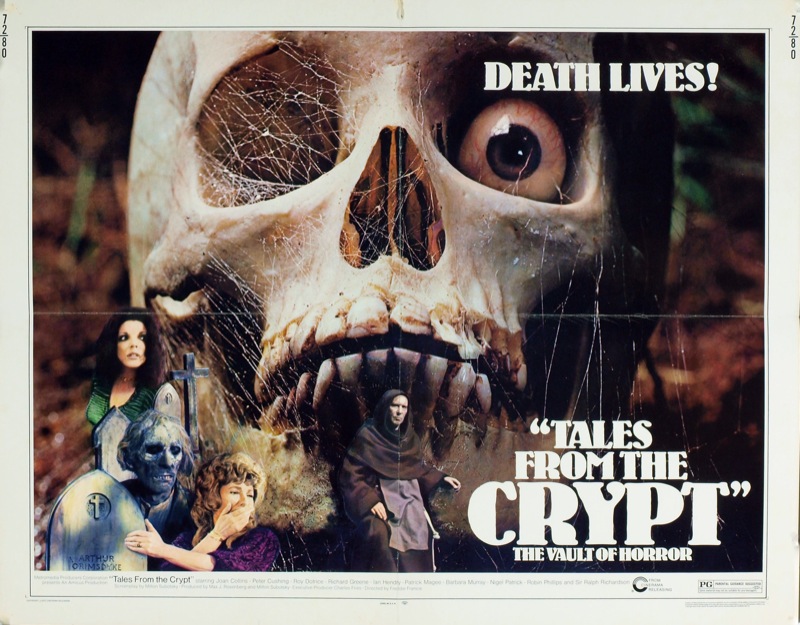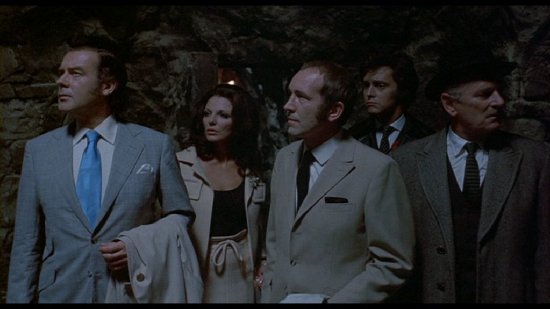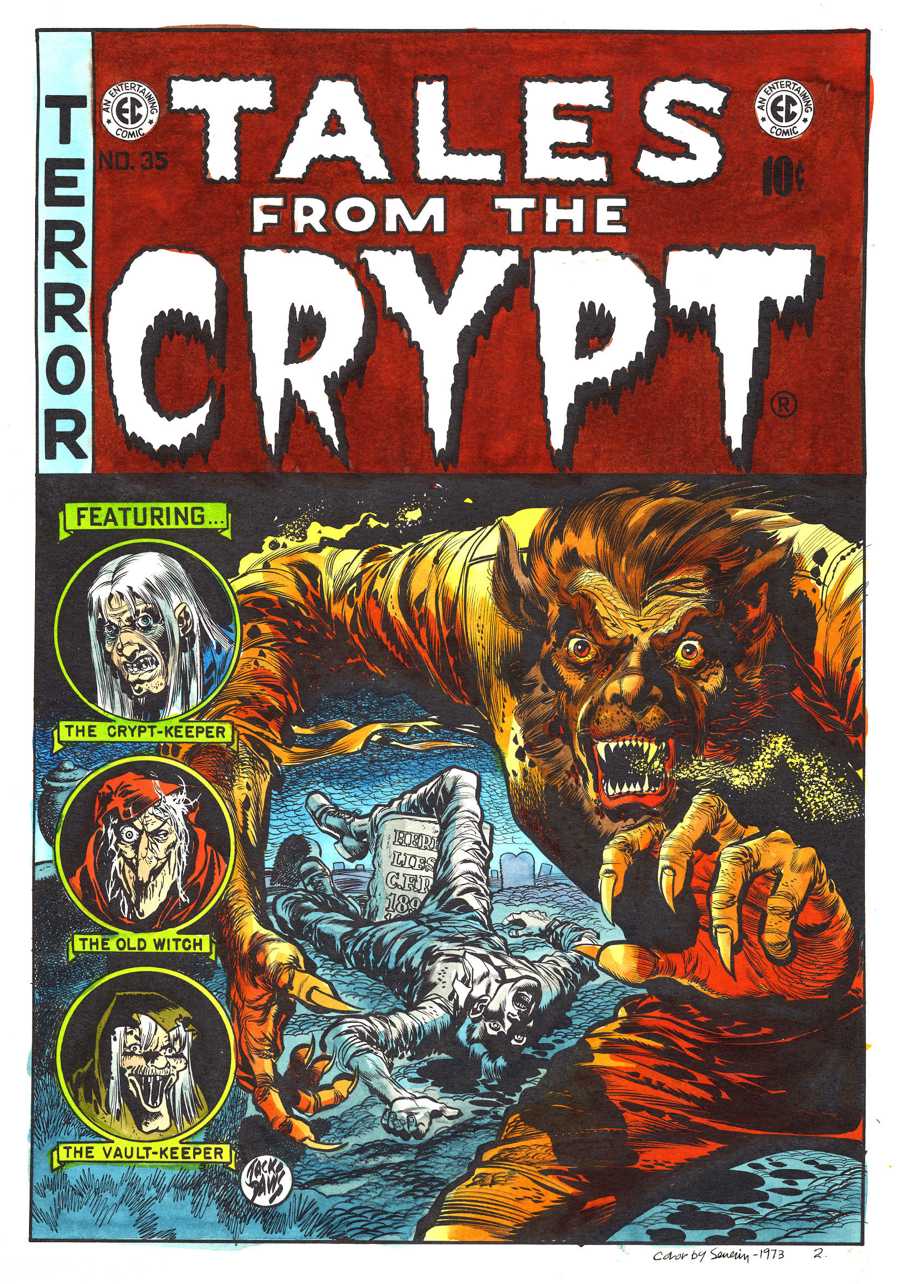 Full comic documentary uploaded by StandUpComicBooks·
Early front covers were created by Feldstein, Johnny Craig and Wally Wood, with the remaining covers (1952–55) by Jack Davis. The contributing interior artists were Craig, Feldstein, Wood, Davis, George Evans, Jack Kamen, Graham Ingels, Harvey Kurtzman, Al Williamson, Joe Orlando, Reed Crandall, Bernard Krigstein, Will Elder, Fred Peters and Howard Larsen. Jack Davis took over the art for the Crypt-Keeper stories with (#24, June/July, 1951), and continued as the title's lead artist for the rest of the run. Feldstein devised the Crypt-Keeper's origin story "Lower Berth!" (#33) which was illustrated by Davis. Issue #38 was one of two covers from EC's horror comics censored prior to publication. While The Vault of Horror cover for issue #32 was restored in Russ Cochran's EC Library reprints, the Tales from the Crypt cover remained censored. "Kamen's Kalamity" (#31) starred many members of the EC staff, including Gaines, Feldstein and the story's artist, Kamen. Ingels, Davis and Craig also made cameo appearances in the story in single panels which they drew themselves.
http://en.wikipedia.org/wiki/Tales_from_the_Crypt_(comics)